Our heating and cooling solutions are designed for your needs, our staff will evaluate size of room, usage and aspect to the surroundings before a recommendation is made whether being a fully ducted system or wall mounted split system.
Our brand selection is only with brands that offer an excellent warranty service, backup, support and adequate spare parts division.
As a client, you are entrusting our experience to guide your selection through the masses of brands and models in the market so your investment will be with great importance to us.
By selecting the appropriate, efficient and quiet unit, coupled with a professional installation our services are sure to be called upon in future repeat business.
With our experience in the residential market you will be rest assured the job will be done correctly.  Coastaire Air Conditioning & Commerical Refrigeration is 3rd generation so we have over 30 years experience in the air conditioning business!  We live and breathe A/C systems!
Split Systems
Energy efficient heating and cooling for your home.
Best for
•    Heating & cooling one area of your home
•    Compact size
Products like the Daikin Split System Air Conditioners are ideal for air conditioning one room or a specific area of a home.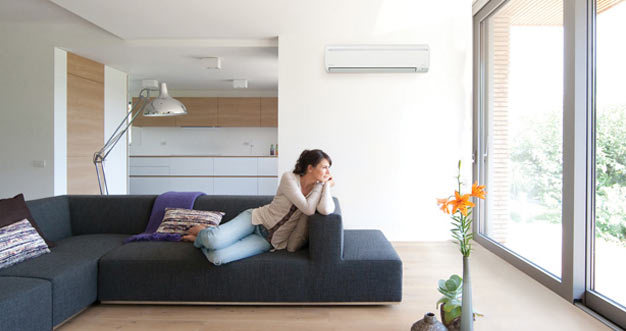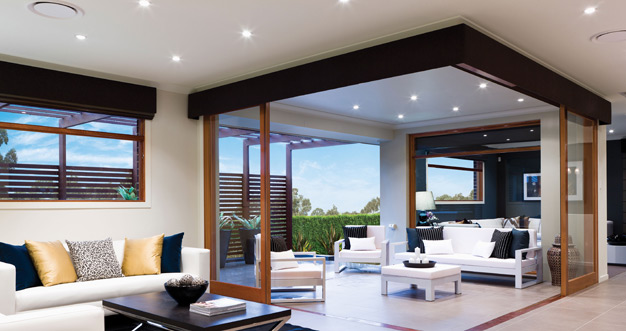 Ducted Systems
Whole house comfort for your home
Best for
• Whole home heating & cooling
• Visually less intrusive
Cassette Systems
Cassette airconditioners work the same way as wall-hung split system units, with the difference being that cassettes are installed into the ceiling instead of on the wall. The indoor unit itself sits flush to your ceiling and distributes conditioned air through two, three or four sides of the unit. The outdoor unit of a cassette air conditioner is mounted outside, in much the same way as it would be for a conventional wall mounted split system unit.Cassette units are fairly unobtrusive and come in a range of sizes and capacities, so you have a reasonable amount of freedom when choosing where to install one. Generally speaking, cassette units are more appropriate for larger areas though.
How do they compare to other units?
The performance of cassette units is generally comparable to that of other types of systems, although because they're most commonly installed in commercial or office areas, they tend to be more powerful than wall-mounted systems. They are particularly well suited to circumstances where wall-hung split systems or other system types might not be an option.
Quick & Efficient
Professional
Customer driven
Available 6 days
Our technicians are qualified Australian Refrigeration Council, Full Registration & Air Conditioning "RAC" licence holders. Meaning, we are able to supply, install, maintain and provide warranty service to air-conditioning systems providing you assurance that you air conditioning installation will be completed to the highest level of workmanship and any maintenance required can also be carried out by our skilled professionals
We pride ourselves on our excellent customer service, reliability and communication within our team and with our clients.
Remember, for peace of mind, always go to a licensed air-conditioning business for your air-conditioning and refrigeration requirements who have qualified "RAC" technicians.